A new documentary released by Netflix goes behind the scenes of Henry Cavill's The Witcher.
Netflix surprised fans with a riveting new documentary, seeing how the team behind Henry Cavill's The Witcher brought the fantasy adventure series to life. The series recently relaunched in the UK after being on hiatus for months due to the ongoing epidemic, and Henry Cavill himself shared a gory new image of working on a new batch of episodes. But if you want to get a rare glimpse into creating a big-budget project like Netflix's The Witcher, then this documentary is unattainable.
The documentary Etrailer teased what to expect when Netflix dropped the curtain on Twitter, and fans liked the streaming service's surprise content. Henry Cavill can be seen briefly discussing how long it takes to train for impressive sword fights in the series, while the topic of demons and practical effects also comes up. Check out the teaser for Netflix's The Witcher documentary below.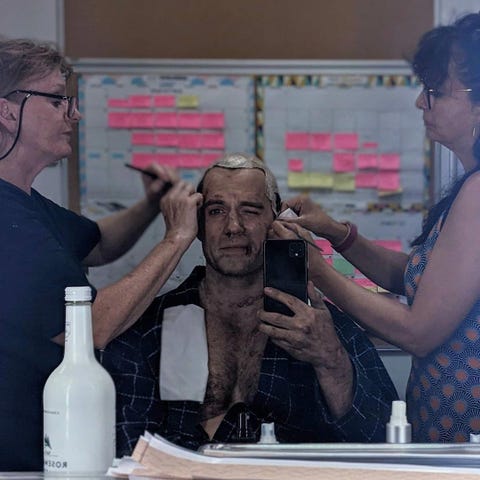 Image Source: Digital Spy
Have you already seen the Netflix documentary The Witcher? Are you excited to see Henry Cavill in season two?
Geralt de Rivia, a lone monster hunter, finds himself in a world where people are more evil than animals. But when fate leads to a powerful witch and a young princess with a dangerous secret, all three must learn to navigate an increasingly unstable continent at the same time. The Witcher stars Henry Cavill as Geralt of Rivia, Fria Allen Giri, Anya Shalotra Yenfer, as Jodi. Queen Callanthe as Björn Hillur Haraldsson as Angst, Adam Levy as Ang Leiji, as Myna Buring Erituza, and Miley Brady as Mimi Nidiveni and Therika Wilson as witch princesses Renagi as princess. Read on
This season is now available on Netflix.